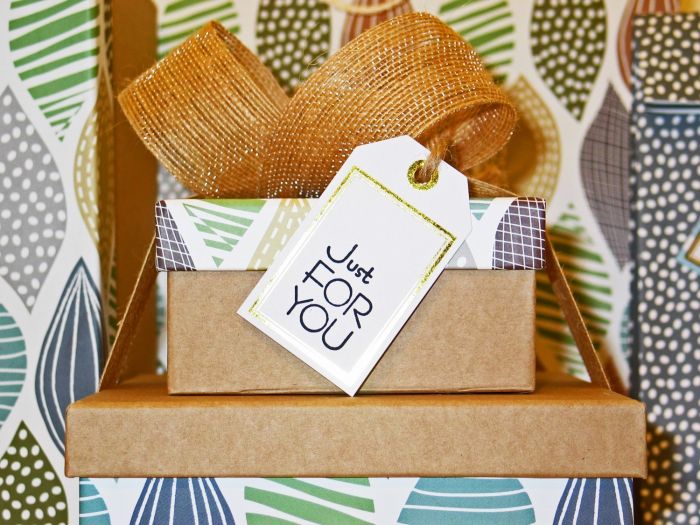 The Ultimate Luxury Gift Guide 2021
[ad_1]
(credit: pexels)
It is that time of the year again. You begin your research for the perfect gift for your discerning loved one. When looking for something special, something truly unique that will wow even the person who has everything, it often is an arduous task. But fret no more, as rest assured we've scoured to find some truly unique items to treat someone special this year. For your viewing pleasure, please see this luxury gift guide (listed alphabetically) which will surely surprise any recipient.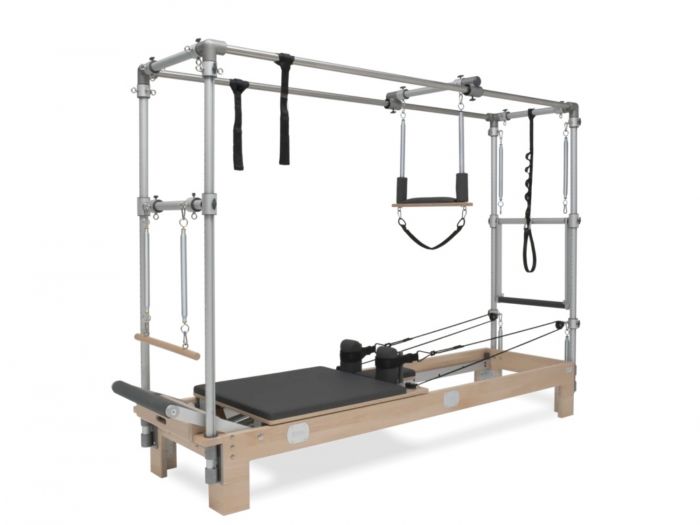 (credit: BASI Systems)
BASI Systems Pilates Reformer Combo ($8,490)
For those truly looking to step up their fitness, the luxe BASI Systems Pilates Reformer Combo available from CASA Pilates Equipment, presents a reformer with full trapeze functionality which will make you feel like you have a private Pilates Studio at your home. With the largest carriage cushion and the longest track in the industry, the frame comes in three heights and the upholstery is available in eight different colors. Offering unprecedented comfort and range of motion, this piece of innovative Pilates equipment can be used as a Reformer, Reformer with Tower or convert it to a Cadillac with full trapeze. and its innovative BASI Enhanced Pulley System (EPS) provides precise spring resistance settings. The BASI Systems Reformer Combo comes with all the springs needed, while the Jump Board ($290) and Sitting Box ($290) can be purchased as optional accessories to add to this industry-leading all-in-one Pilates apparatus.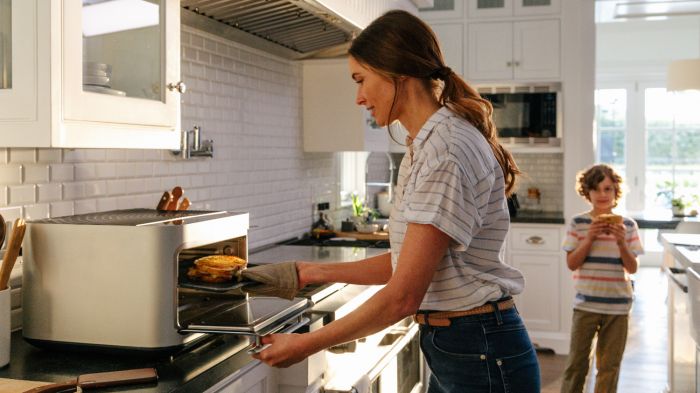 (credit: Brava)
Brava ($1,295)
With the simple push of a button, Brava cooks well-balanced meals using light to cook hotter, faster and with more precision than any traditional oven. You can choose from Brava's over 4,000 recipes, as well as create your own combo cook with different ingredients of your choice. Brava takes the guesswork out of cooking and enables you to make healthier meals, faster than ever. It features 8+ cooking methods (air frying, baking, slow cooking and more) and thanks to its multi-zone capabilities, you can cook 3 different ingredients (protein, starch, veggie) on a tray, as well as 2 trays at the same time, one above the other.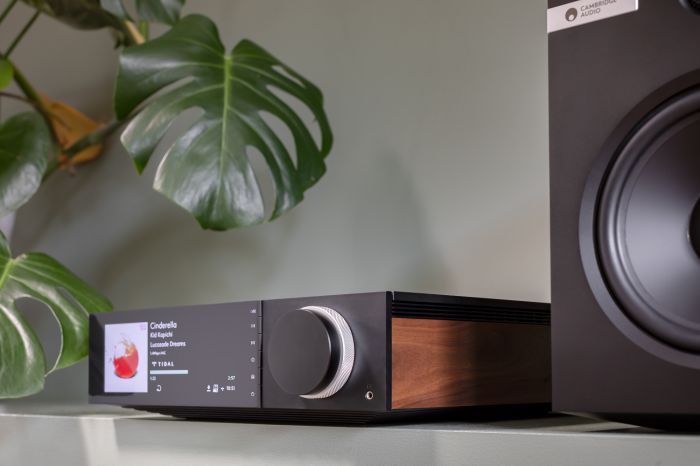 (credit: Cambridge Audio)
Cambridge Audio's Evo 75 ($2,250)
Cambridge Audio's Evo 75 presents an all-in-one audio system for all the audiophiles out there looking for a sleek box with clean sound. Perfect for the music-lover and tech-enthusiast, simply plug in Evo 75, add speakers, and get access to all of your favorite music in high resolution. Using its Hypex NCore Class D amplification and their class-leading StreamMagic music streaming platform combined with digital and analogue inputs, the Evo 75 will become your complete audio solution in a single box. It also uses aptX HD Bluetooth delivering all the wireless convenience you want. Weighing just over 11lbs and measuring 12.5 x 3.5 x 13.8 inches, the sleek design of the box will blend right into any set up.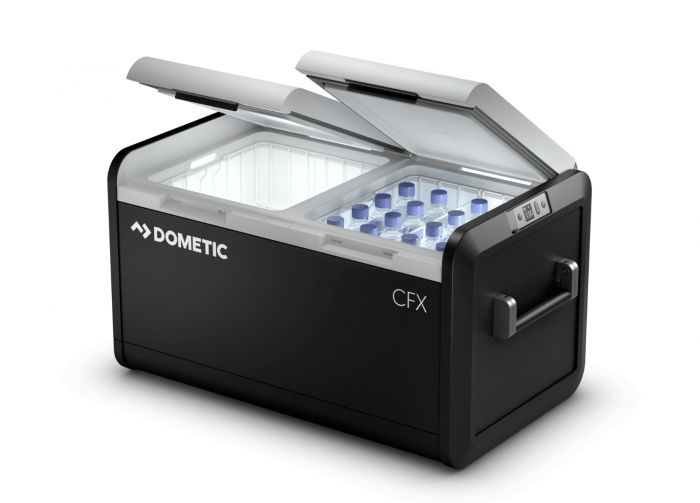 (credit: Dometic Corp.)
Dometic CFX3 75DZ ($1,299.99)
There are standard red coolers you take on picnics…and then there is the Dometic CFX3 75DZ powered cooler. Destined to make mobile living easy, Dometic's line of products have continued to innovate in terms of technology and design and this is directly seen in this gold-standard powered cooler. Perfect for anyone that loves the outdoors, this cooler allows you to bring more of the food and drinks you love wherever you go with 75L of storage capacity. Thanks to its ExoFrame construction and sleek design with strong aluminum handles and a user-friendly interface, tailgating, barbecuing and more become a breeze. Its dual zone allows it to act as a refrigerator and freezer and is powered via a portable battery like the PLB40, or with AC (110-20), DC (12/24 V) and DC solar power.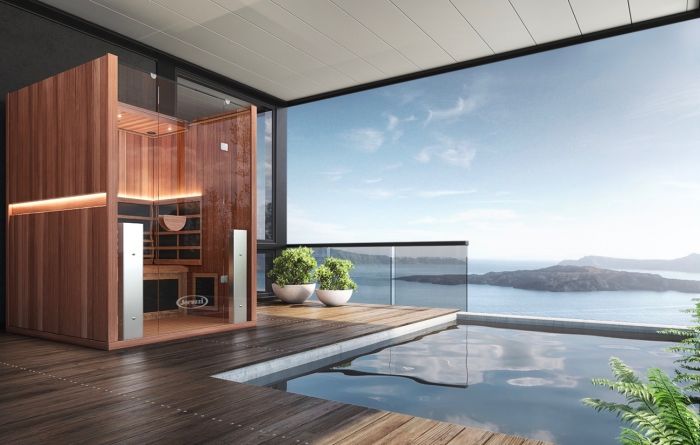 (credit: Heal with Heat)
Heal with Heat's Clearlight Sanctuary-2 (starts at $6599, shipping included)
The Clearlight Sanctuary-2 is a two-person, indoor infrared sauna featuring state-of-the-art technology, the highest quality craftsmanship and a lifetime warranty. For those looking to add some personal wellness into their daily routine, the sauna helps with relief from joint and muscle pain, increased circulation, improved heart health, deep relaxation, glowing, rejuvenated skin and improved sleep. The Sanctuary-2 is equipped with True Wave® hybrid, carbon-ceramic far infrared heaters, as well as two powerful Full Spectrum heaters, emitting near, mid and far-infrared, a Bluetooth sound system with Nakamichi speakers, and Chromotherapy lighting. Make your health a priority and your home feel like a luxurious wellness spa with a beautiful Clearlight Infrared sauna.
If you're looking for a gift that looks good, tastes good, and won't put a hole in your pocket, Jet Gift Baskets offer gourmet goodies that you can handpick and send right to your loved one's doorstep.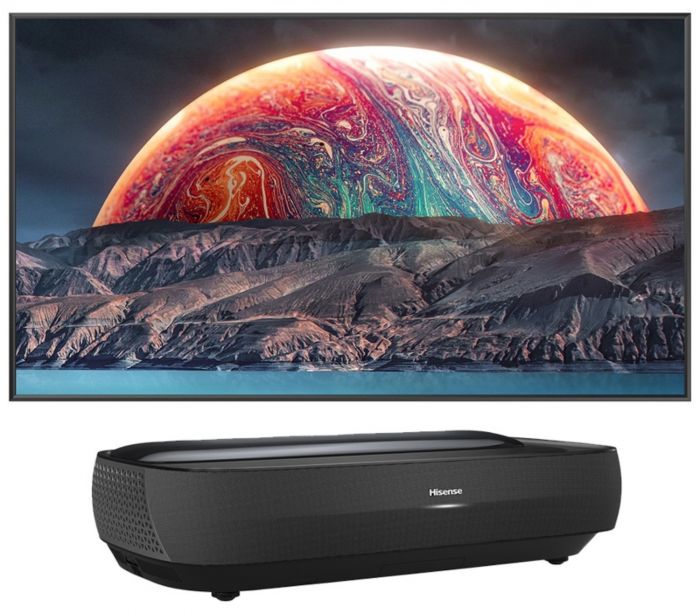 (credit: ProjectorScreen.com)
Hisense 120L9G 4K Projector & 120′ Screen Package ($5,999)
For those that want to bring the theater home the Hisense 120L9G Ultra Short Throw Laser TV Projector and Bundled 120 Inch Projector Screen provides the ultimate bundled gift. The Hisense 120L9G short throw projector provides a gorgeous 4K resolution image with a 120" projection size (four times larger than a 60" TV) and comes built in with 40W sound with Dolby Atmos. The Hisense L9G sits directly under the screen so it doesn't take up much space and when paired with the bundled ambient light rejecting screen, these projectors work beautifully in just about any room thanks to their extra bright laser light source. It has a 25,000-hour lifespan and unlike LED projectors, the L9G has instant-on laser light to set the perfect picture immediately. Furthermore, it is smart home ready and can be adapted to filmmaker mode and game mode for optimal viewing.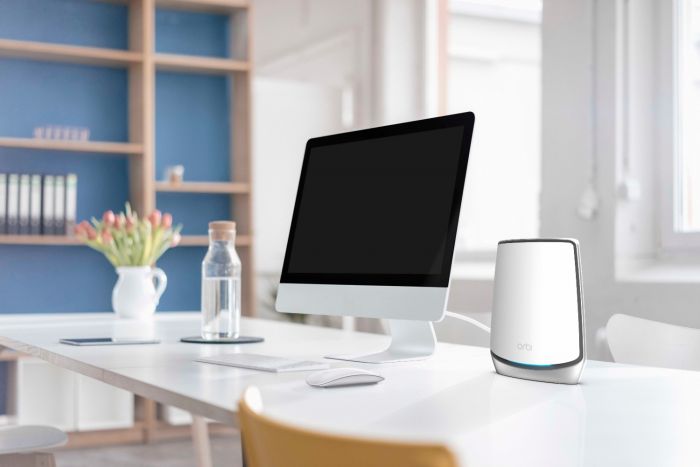 (credit: NETGEAR)
NETGEAR's Orbi RBK852 (starts at $699.99)
As more and more people are working from home, having fast and reliable WiFi is key. Providing up to 5,000 sq. ft. of coverage and 6Gbps of blazing-fast, consistent WiFi speeds, Orbi RBK852 is NETGEAR's flagship two-part mesh system designed to keep connections strong in every corner of your home. Orbi RBK852 allows for simultaneous WiFi streaming, gaming and browsing on up to 100 devices (with zero buffering), so no more worrying for who is hogging the internet. You can add NETGEAR Armor™ (for $69.99/year) which provides advanced cyber security for your connected devices, and you can add additional satellite units of up to a five-pack which covers 12,500 sq. ft. The setup is easy for those even who aren't tech-savvy as all you need to do is download the Orbi app, connect the router to your modem and power, then install the Orbi Satellite and you will have fast-speed internet in no time.
(credit: Samsung Home Appliances)
Samsung's Smart 4-Door Flex™ refrigerator with Family Hub™($4,399 to $4,499)
Aimed to deliver richer home experiences, the Smart 4-Door Flex™ refrigerator with Family Hub™ has 29 cu. ft. of storage capacity and connects your family and your home. Available in a 4-Door Flex model, the 21.5in. display allows you to connect to your smart home system, manage your family's calendar and comes with Alexa built-in. A winner of the CES 2021 Innovation Awards six years running, the Family Hub's new iteration comes with its SmartThings Cooking, which makes food preparation a seamless culinary journey and synchronizes with the Cooking Board screen on the Family Hub. Along with customizable fridge/freezer storage space, a built in water pitcher and more, this fridge will soon be the center of everything in your home.
(credit: Sawyer Twain)
Sawyer Twain's Plank & Hide Isaac Table ($5,957.00)
This modern plank and hide pool table can turn your living room into an ultimate game room or class-up your game room in no time. The Plank & Hide Isaac Table is available in multiple felt colors with the ability to add an optional dining top ($1,249), one or two dining benches with storage, a cue rack, and also a premium vintage kit. Made of solid distressed silver oak with fixed trestle legs and distinct design elements made of iron, including nails, turnbuckles, and fastener, along with genuine leather pockets, this table oozes style and functionality. And if you thought that it was it, for an extra $359, you can order the convertible table tennis kit as well. This full-size pool table suits any room and comes with white glove delivery.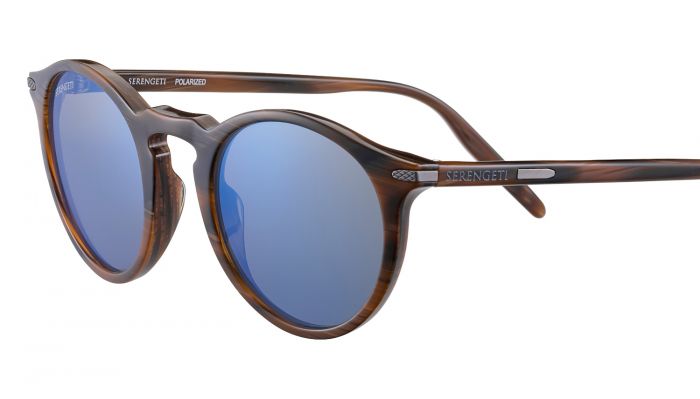 (credit: Serengeti Eyewear)
Serengeti®'s Raffaele ($290)
Serengeti® eyewear is an innovative and creative premium eyewear brand offering totally authentic sunglass designs, inspiring confidence with their styles for both men and women. The Raffaele comes in six distinct frame and lens color schemes, the frame is made from acetate and like all Serengeti models, it carries their signature 3-in-1 lens technology. Made in Italy, this frame is best fit for small to medium faces and comes with the Serengeti 555nm® Blue lens, which absorbs 75% to 92% of visible light and filters up to 95% of blue light. Ideal for everyday use, this pair of sunglasses is available with polarized ultra-light mineral lenses, which not only protect your eyes, but offer you an unsurpassed visual experience of the world around you.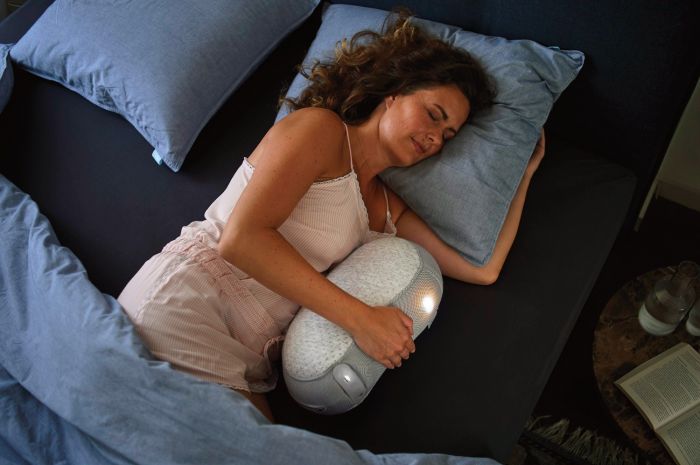 (credit: Sleep Number)
Somnox® Sleep Robot ($599.99)
Calm your mind and your breath with the Somnox® Sleep Robot to achieve a restful sleep. Working with proven relaxation techniques that will have your body naturally mimic its breathing rhythm, this smart plush robot allows you to take control of your sleep by reducing stress and restlessness. Unlike other sleep aids, the sleep robot doesn't present any unpleasant side effects and by the way, it is super plush and comfortable to sleep with. Measuring at the size of about 14 in and weighing only four pounds, it comes with a cover that is machine washable and it allows you to choose from soothing sounds (and set other preferences) to help you relax and prepare for sleep.
(credit: SunBriteTV)
SunBriteTV (Starting at $1,499.00)
As more and more homeowners have realized the value of their outdoor spaces, SunBriteTV provides a unique opportunity to create an outdoor home entertainment oasis. SunBriteTVs are equipped with a powder-coated aluminum exterior that helps protect the TV from extreme temperatures, harsh weather elements or splashes from the pool or hot tub. With a glare-reducing 4K LCD screen, homeowners can watch their favorite shows with a brightness that's up to three times higher than many indoor TVs. Better yet, all SunBriteTVs are designed for permanent outdoor installation, allowing homeowners to keep their TV up year-round. With three unique series of televisions, SunBriteTV has a solution for any installation. The Veranda Series is designed for full-shade installations such as covered patios, Signature 2 Series for partial-sun areas and the Pro 2 Series for full-sun installation where the TV will take on the heat of the day.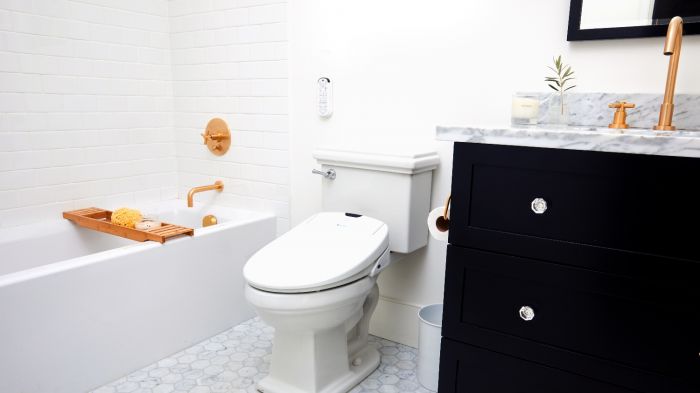 (credit: Brondell)
Swash 1400 Luxury Bidet Seat ($649)
The Swash 1400 luxury bidet toilet seat easily fits over your existing toilet and can provide everything from a heated seat, nightlight, double stainless steel self-sterilizing nozzles, feminine and rear wash, aerated and massage wash, endless warm water, warm air dryer all at the control of remote control. Designed for the modern American bathroom, this intuitive electronic bidet toilet has been thoughtfully designed and manufactured with the highest quality components. The seat fits over 99% of the existing toilets in North America and new features for this flagship model include an illuminating cool blue nightlight, programmable user settings, a one-touch auto mode, a hidden pocket for connections and a replaceable active carbon deodorizer.

[ad_2]