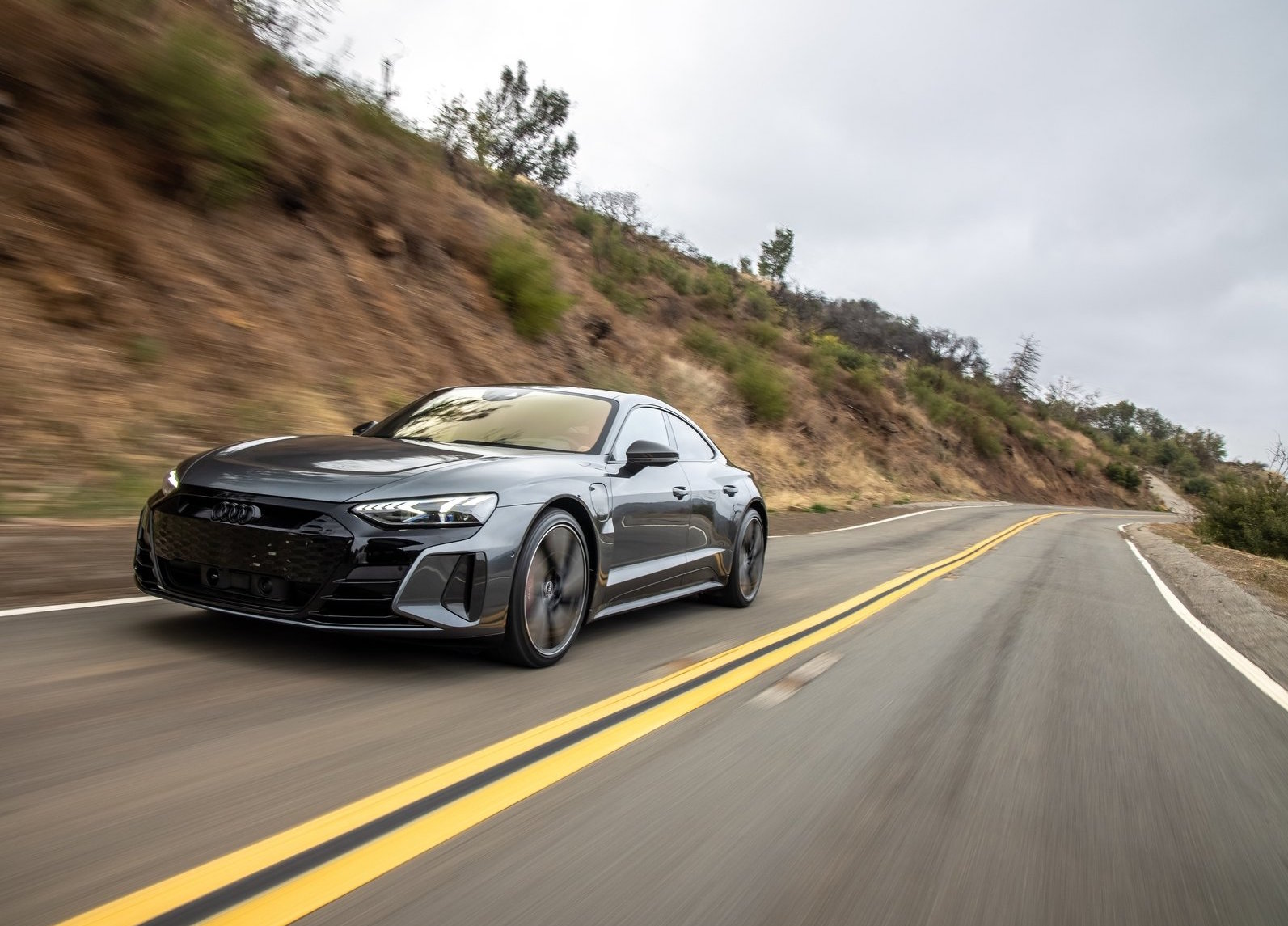 Shaping the Future of Mobility
Web Press
The luxury electric car segment is starting to look interesting and Audi are ready for a slice of the pie!  
At a recent Audi event, the brand unveiled a car we have been anticipating for some time. The all-new e-tron GT is now available in Irish showrooms and it has been designed to demonstrate Audi's overall plans for shaping the companies future of mobility. So what do we get with the new four-door coupé with its fully electric powertrain and stylish looks? Well this is the start of a new era or what Audi calls the Gran Turismo of the future. These cars will be powerful, fast, and engaging to drive all whilst producing zero local emissions. As of now the e-tron GT Quattro is available but soon this will be joined by the even more powerful RS e-tron GT. After a brief introduction we received the keys and set about exploring the Dublin Mountains.
First impressions are good; the exterior of the Audi e-tron GT is a work of art with a stunning line that guides your eye from the headlights along the side and down to the large diffuser at the rear. Naturally it has to be extremely aerodynamic, and the drag coefficient is just 0.24 making it slip through the air like a fighter jet. A pop of the key fob unlocks the doors to reveal what Audi calls a classic Gran Turismo design. The driver and front passenger seats are in a low position and separated by a wide center console with all the switchgear within easy reach. Although it looks and feels like leather, Audi has opted for a sustainable recycled artificial leather with Kaskade material and to be honest, the quality is second to none. It's hard to believe polyester fibers that were made from old plastic bottles, textiles or residual fibers from selvages now clad this luxury interior. Glancing over your shoulder the generous rear seats offer ample space for passengers with decent legroom.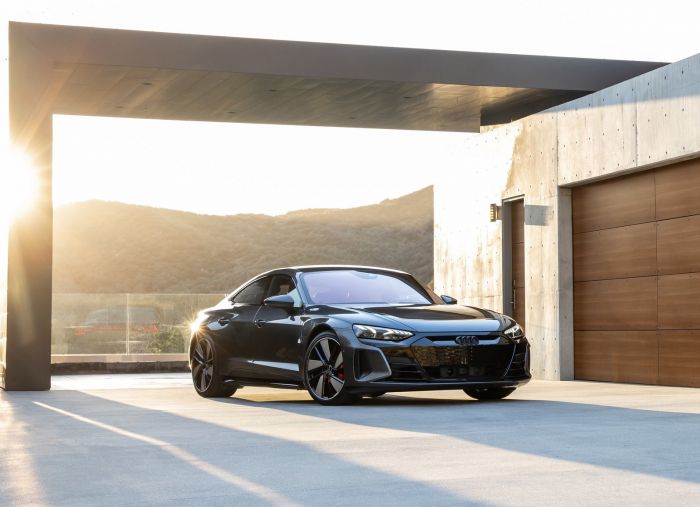 Web Press
So what level of tech do you get with the e-tron GT? Well like all Audi models, the e-tron GT is fully connected with state-of-the-art infotainment, online services and the assist systems found in any top-of-the-range Audi. One cool thing to note is the e-tron GT includes a heat pump that heats the interior with the waste heat of the high-voltage components. This system can reduce the loss of range caused by climate control significantly, which is often the case in winter by replacing the thermoelectric heating element. Owners can manage pre-entry climate control of the interior and charging by using the myAudi app, which is super easy to use.
Naturally this is the first thing you notice when you drive the e-tron. The surge of power is relentless thanks to the fully variable Quattro drive that ensures power is distributed intelligently to the individual wheels. In normal dry conditions it primarily sends power to the front axle. When needed the powerful electric motor sends power to all wheels and with 522hp on tap you certainly feel it. Blasting away from the lights will see the e-tron GT complete the 0 – 60 mph sprint in just 4.1 seconds. The high-voltage battery with a capacity of 86 kWh enables a range of up to 479 kilometers (according to WLTP) but we will have to live with the car for a little longer to see how accurate this is. Our route took us on some motorway before veering off for a nice twisty mountainous route. The e-tron hides its mass well and punches out of every bend with that magic carpet feel.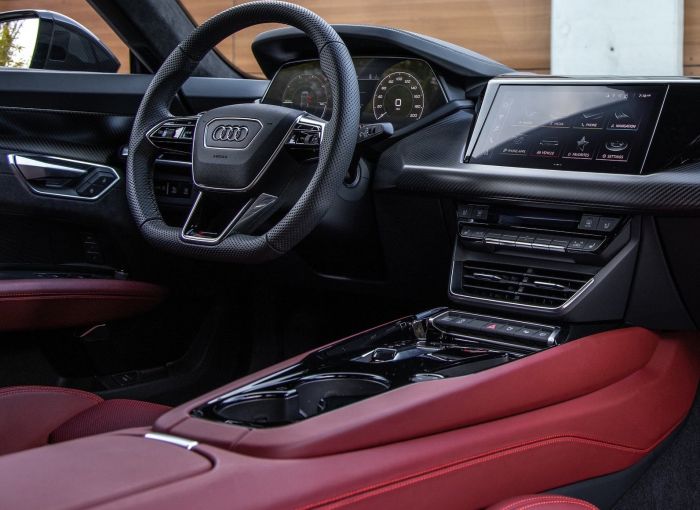 Web Press
The ride is sublime even running on 19-inch wheels and it felt comfortable enough to take on any long distance drive. Speaking of long distance the 800-volt technology enables fast DC charging with an output of up to 270 kW. This means in just five minutes you can acquire approximately 60 miles and roughly 22 minutes will get your battery up to 80%. Hopefully range anxiety will soon be a thing of the past if we can just get our infrastructure that little better. So what if you don't find the new e-tron GT Quattro fast enough? Well for the first time on a vehicle not powered by a combustion engine the RS badge will sit on the range topping e-tron GT with a power output of 637hp and 830 Nm of torque. That's enough to make the earth spin in the opposite direction! This flagship RS model accelerates from zero to 60 mph in just 3.1 seconds, which will be just phenomenal.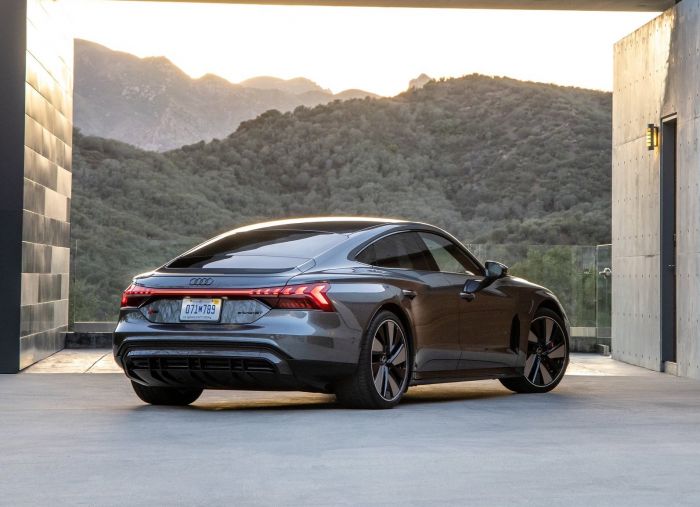 Web Press
From a safety perspective, the all-electric e-tron GT has myriad driver-assistance technology, including adaptive cruise control as well as remote self-parking assist, which allows the driver to park the car via a smartphone app. Key safety features include standard forward-collision warning and automated emergency braking, blind-spot monitoring and rear cross-traffic alert. Naturally lane-departure warning and lane-keeping assist are also included. At the time of writing the good people in Euro NCAP hadn't crash tested the e-tron GT yet but if its sister car in the form of the Porsche Taycan scored 5-stars we anticipate the same for the Audi. Our e-tron GT 350kW test car specification highlights included 19-inch alloys, Quattro with e-torque vectoring, a panoramic glass sunroof and front & rear parking sensors all as standard. This model has arrived at Audi authorized dealerships nationwide, with prices kicking off at $102,400. If the RS e-tron GT 440kW is more your thing then expect to pay $142,400 entry.
Web Press
Naturally this is a pivotal moment in Audi's history and a massive step in the future of electric car mobility. We expected it to be good and it is. After spending a good bit of time with the Porsche Taycan there are certain areas one beats the other but both are equally impressive. One such feature we liked more on the e-tron GT was the sound! Audi has composed a unique noise for the e-tron GT and it sounds powerful and like a real car should. We don't care if it's false because in an effort to make the driver feel engaged it produces a deep tone that means business when you sink the go pedal. Our time was short lived on this initial test drive but we have been promised a lengthy test drive to get a proper feel for the car and indeed put the range to a true test. As mentioned above the Audi e-tron GT is now in Audi authorized dealerships nationwide and you can start configuring your dream spec by visiting Audiusa.com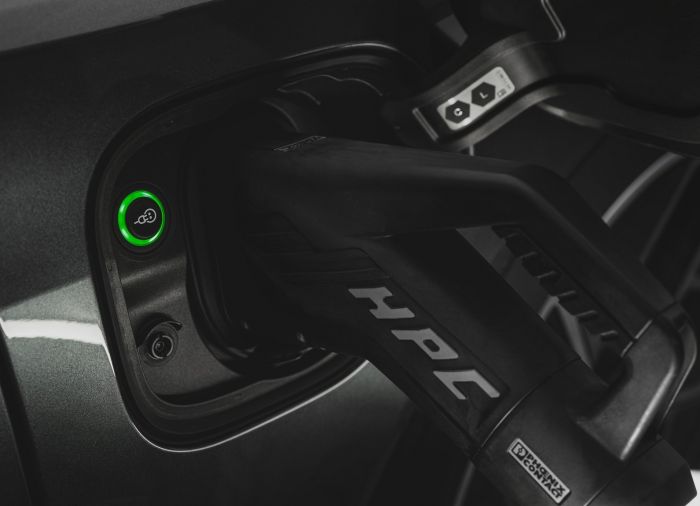 Web Press
Superfast charge port.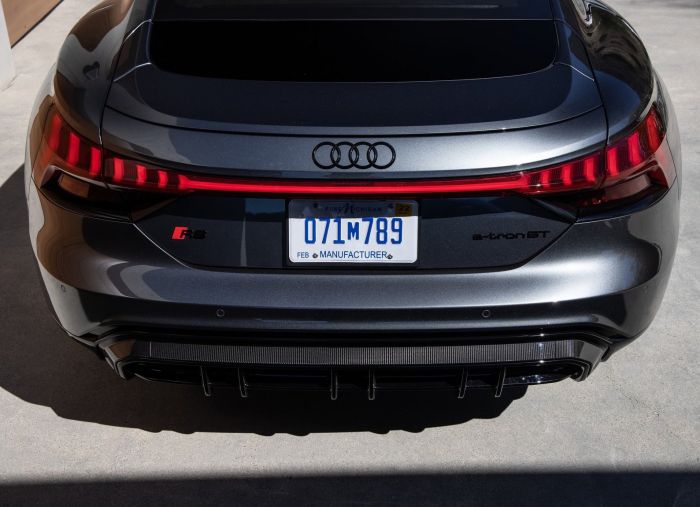 Web Press
Seductive Audi rear lights.