Your Aging Brain Will Work Better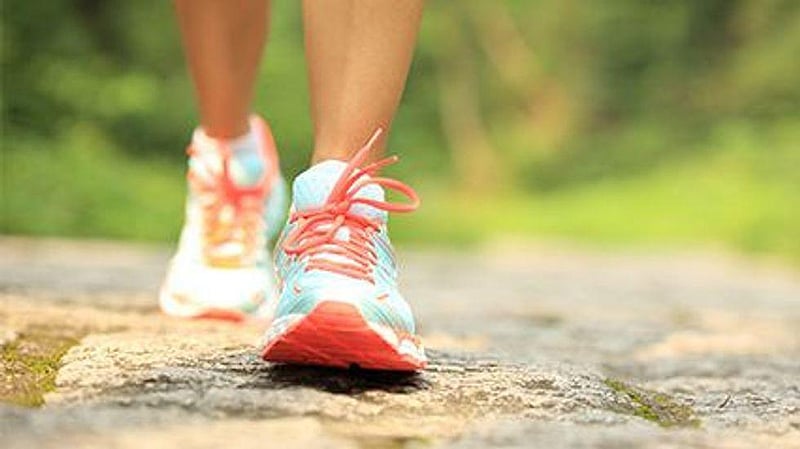 THURSDAY, Feb. 3, 2022 (HealthDay News)
Worried about losing your mental faculties as you age? Get out there and exercise, new research suggests.
Physical activity helps keep the aging brain sharp, according to the latest of many studies showing a link between exercise and brain health.
This study included 90 adults, ages 50-74, who wore devices to measure their levels of physical activity and completed thinking tests at home.
The participants did better on the tests on days when they were more active, and worse on days when they got less exercise, according to researchers from the University of California, San Diego School of Medicine.
"It was a very linear relationship," said principal investigator Raeanne Moore, an associate professor in the Department of Psychiatry. "We hypothesized that we would find this, but we couldn't be sure because we weren't telling people to increase their physical activity. They just did what they do every day."
The association between physical activity and improved mental function remained after the researchers accounted for factors such as age, sex, education, race/ethnicity and HIV status, but only for participants who relied on others to do day-to-day tasks such as paying bills or managing the household.
"For them, physical activity may have a greater benefit on daily, real-world cognitive performance," Moore said in a university news release.
Functionally independent older adults likely get more brain stimulation through their daily tasks and social activities, so physical activity may have less of an impact on their mental functioning, Moore suggested.
The findings were published Jan. 31 in the journal JMIR mHealth and uHealth.
"Future interventions, in which we ask people to increase their physical activity, will help us determine if daily changes in physical activity lead to daily gains in cognition measured remotely or vice versa," said study first author Zvinka Zlatar, a clinical psychologist.
This research could help lead to new ways to keep brains healthy as people age, according to the study authors.
"We don't know yet if there's a cumulative, long-term effect to these small daily fluctuations in cognition," Zlatar said in the release. "That's something we plan to study next — to see if performing physical activity at different intensities over time, in unsupervised settings, can produce long-term improvements in brain health and sustained behavior change."
More information
Harvard Health has more on the brain benefits of exercise.
SOURCE: University of California, San Diego School of Medicine, news release, Jan. 31, 2022
Robert Preidt


Copyright © 2021 HealthDay. All rights reserved.
SLIDESHOW

Exercises for Seniors: Tips for Core, Balance, Stretching
See Slideshow