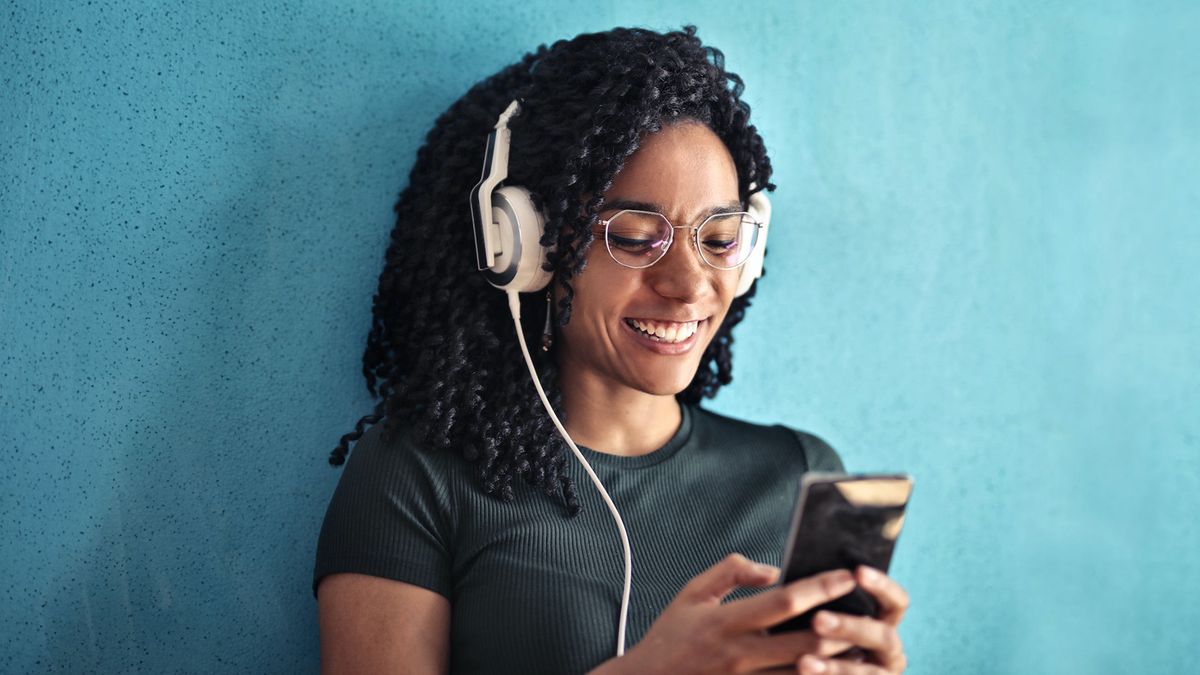 Apple Podcasts has gotten a big overhaul – here are the big changes
Apple is going all in on original content for iPhone as the tech giant has revealed a big upgrade to its Podcasts app on iOS 17, introducing a redesigned layout and new features.
Throughout the year, the company made various promises to expand the Apple Podcasts in multiple ways. It announced during its last WWDC event in June that new original programming was coming to Apple Music and Apple News Plus. It also planned to revitalize the platform by adopting a more modern, colorful look. Everything that has been teased for the past several months is now here and there's a lot to cover. 
1. App Redesign
The Apple Podcasts redesign has actually been around since June when it was first released in beta. Not much has changed since then as Apple has seemingly decided to stick pretty closely to the initial look. As stated earlier, things are more colorful. The Now Playing screen now displays a "blurry version of the podcast cover art", according to 9To5Mac. Both the "volume and playback progress slides [adopt] the same style found in the Music app."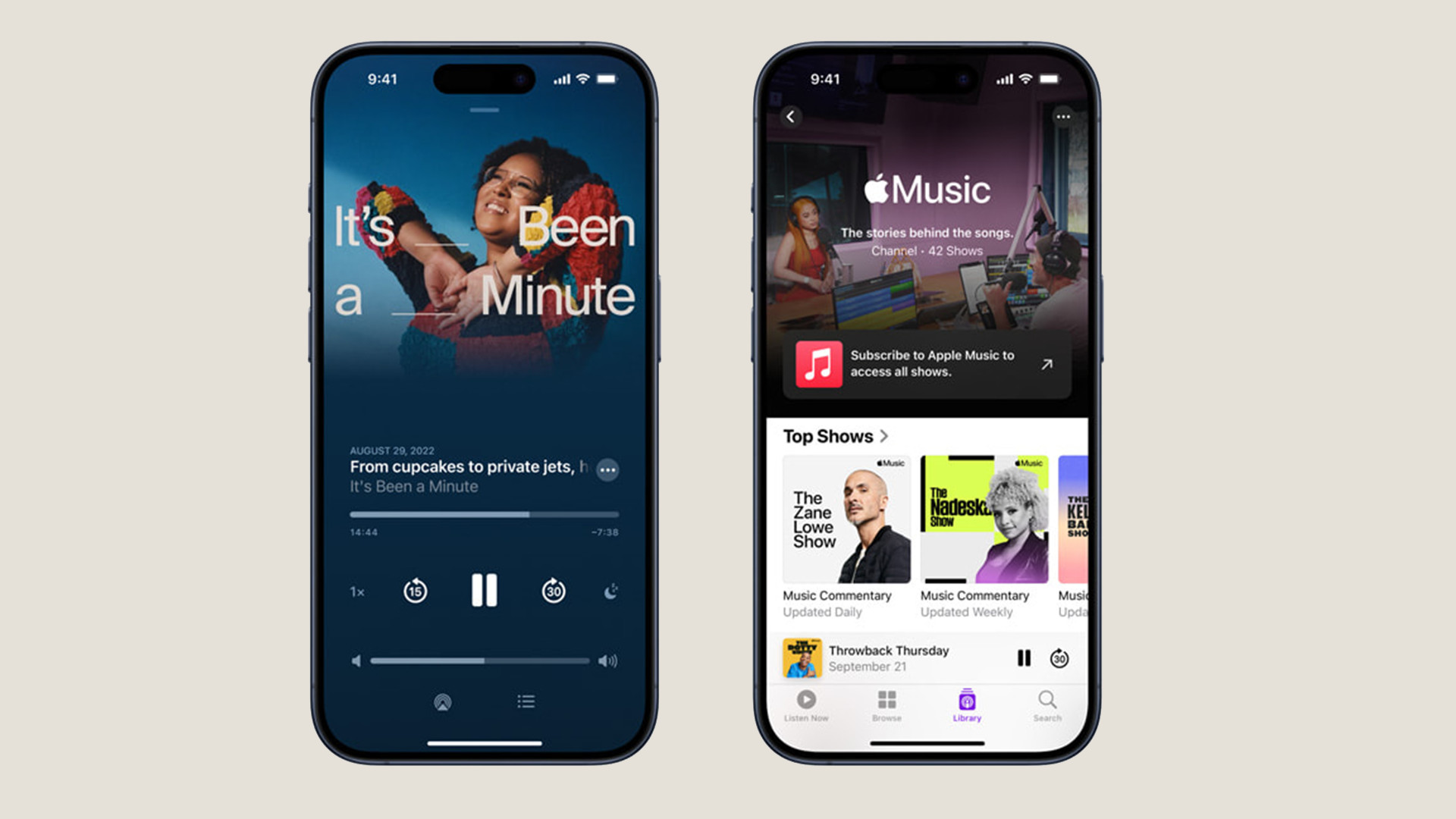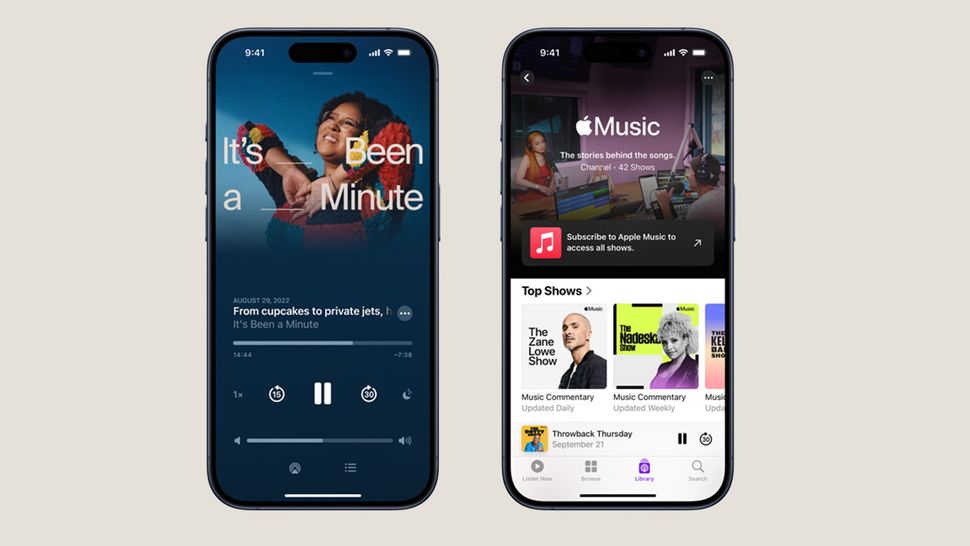 Chapter lists display "how much time is left until" the next episode. Search results can be filtered by "Top Results, Shows, Episodes, and Channels", if you're looking for something specific.
2. Content expansion
Beginning September 26, people who have a subscription to either Apple Music, Apple News Plus, Calm, or Lingokids will be given access to over "60 original podcasts". This includes, but is not limited to, news briefs, radio shows, educational courses, guided meditations, and narrated articles. The last one will be available through the Apple News Plus Narrated show. 
At the time of this writing, there are 16 episodes on Narrated covering stories from GQ to The New Yorker. It doesn't look like every single article written by a publication will have a narrator; just a select few.
We should mention episodes of the original programming will roll out every week throughout autumn. Presumably, things will slow down moving into the winter
3. Connected subscriptions
Next month, the tech giant will be rolling out a new API (Application Programming Interface) for third-party companies giving them the opportunity to integrate their content app with Apple Podcasts. That way, people can listen to their favorite shows without having to install another app. Everything will be together under one roof.
Users will need to first connect their subscription to Apple Podcasts. Once done, they're able to browse through a broadcast's library across a variety of devices, including their iPhone or Apple Watch. 
Only a few publications will support the connection at the start. Notable names include the Wall Street Journal, Mamamia, plus The Economist. No word if anybody else will support the API, but the door is open for developers.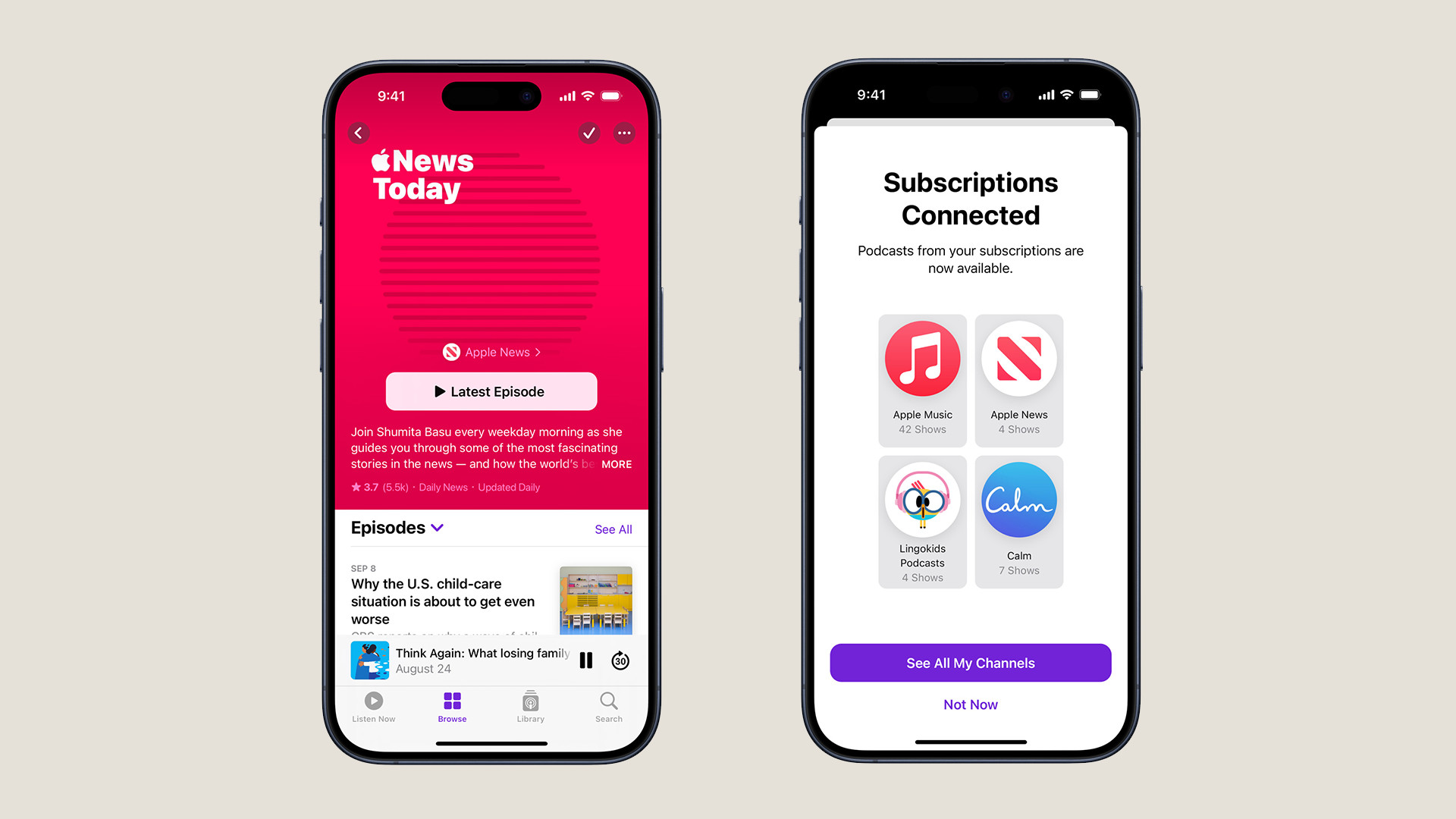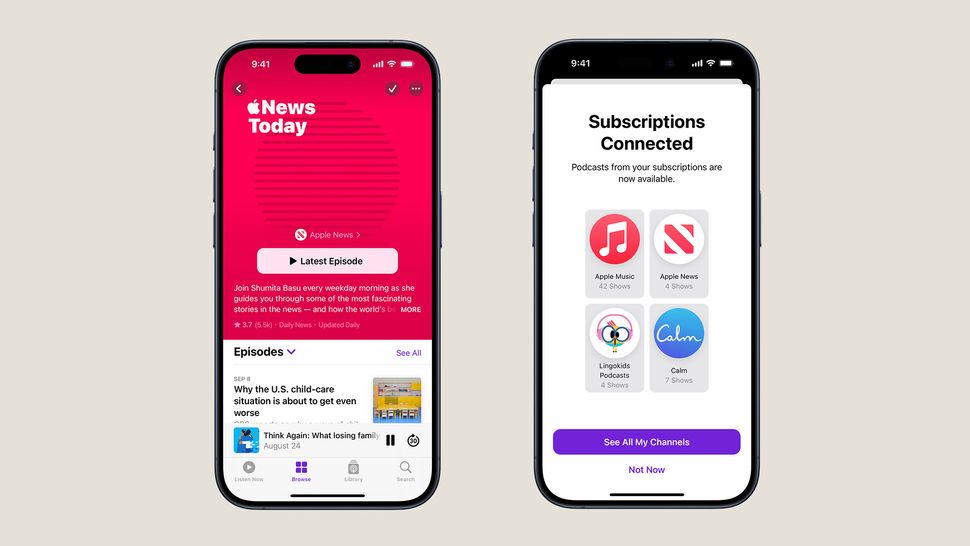 This update is currently rolling out to all users. Obviously, your iPhone needs to be running iOS 17. To connect your subscriptions to Apple Podcasts, you will also need iPadOS 17 or macOS Sonoma, which just came out today.
You might also like